Ms. Tiffany Li - Educational Psychologist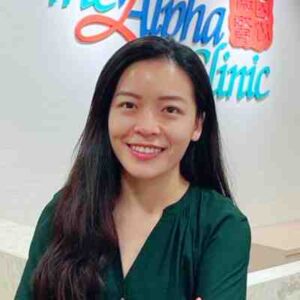 Languages: English, Cantonese, Mandarin
Master of Educational and Child Psychology, The Hong Kong Polytechnic University
Postgraduate Diploma of Education (Early Childhood Education), The University of Hong Kong
Bachelor of Social Sciences (Psychology), The University of Hong Kong
Member of Register of Educational Psychologists accredited by Department of Health
Registrant, Hong Kong Association of Educational Psychologists
Registered Educational Psychologist, Division of Educational Psychology, The Hong Kong Psychological Society
Associate Fellow, The Hong Kong Psychological Society
Email:

[email protected]
Individual Profile
Tiffany is an educational psychologist with more than a decade of experience working with children of all ages spanning from kindergarten to secondary school stages. 
Her repertoire of work includes providing psychological and educational assessment for kindergarten, primary and secondary school students, and she has worked extensively in both direct subsidy scheme and private schools.  Tiffany is passionate, sensitive and keenly attuned to identifying children's learning, emotional and behavourial needs.  In her practice, she regularly advises on adaptation to curriculum, gifted education, positive education, guidance and discipline issues, and crisis management. 
Tiffany advocates a holistic development of children through empowering parent and child.  As a certified user of the Mindfulness in Schools Project (MiSP) and the Mindfulness Matters Eline Snel Method, she believes in the importance of nurturing the mental wellbeing of the child and their caregivers.
Apart from working with students, Tiffany provides consultation, training and support to teachers and parents as she adopts an ecological approach to support families and schools.