Ms. Sarah Fung - Clinical Psychologist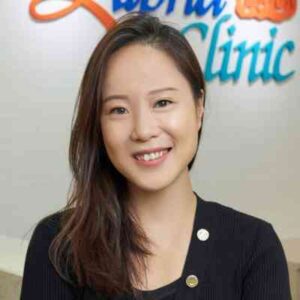 Languages: English, Cantonese, Mandarin
Master of Social Sciences (Clinical Psychology), The University of Hong Kong
Bachelor of Science (Biology & Psychology), Durham University
Registered Clinical Psychologist , Division of Clinical Psychology (Hong Kong Psychological Society)
Email:

[email protected]
Individual Profile
Sarah trained at a local child and adolescents' psychiatric centre, providing services in assessment, psychotherapy and consultation. She worked closely with children and families from diverse backgrounds, including those with autism spectrum disorder, attention-deficit / hyperactive disorder, learning difficulties, and childhood emotional and behavioural problems such as oppositional defiant disorder, depression, anxiety and obsessive-compulsive disorder.
With a special interest in parenting and attachment, Sarah enjoys working collaboratively with families to strengthen parent-child relationships and improve communication.
She is also a certified group leader of PEERS® (Program for the Education and Enrichment of Relational Skills), Incredible Years® Parenting Program, and Circle of Security® Parenting.
Sarah welcomes approach from individuals for psychological assessments and treatments as well as schools and organisations for conducting professional trainings, consultation and school-based support services.