Ms. Ruby Chow - Mental Health Therapist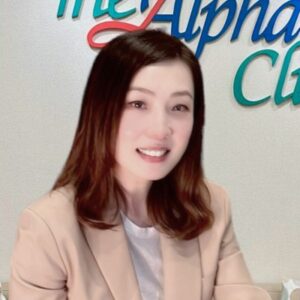 Languages: English, Cantonese, Mandarin
M.SocSc in Psychology (HK)
MBA (HK)
B.Sc in Mathematics (SYD)
Member of Hong Kong Psychology Society (HKPS)
working with NGOs to provide mental support and training for teenagers and parents in schools and clinic settings
Email:

[email protected]
Individual Profile
Ruby is a professional Mental Health Therapist with years of experience in helping individuals facing depression, anxiety, obsessive-compulsive disorders, emotional swings, relationship problems, parenting issues, and stress management. She is a warm and humble mother who has exceptional sensitivity towards people's emotions, allowing her to deeply understand the root problems behind their emotions and behavior.
With a background in internal structure re-engineering, Ruby has dedicated over ten years to working for corporates, including two listed companies. In these roles, she implemented interventions to support employees struggling with work stress, changes and performance. Her sharp critical thinking skills help individuals overcome their challenges and achieve personal growth.
Ruby's unique firsthand experience empowers her to establish profound connections with her clients, creating a secure and nurturing environment. She offers essential psychological support and guidance, helping clients identify and prioritize their issues, manage emotions, transform attitudes and behaviors, and ultimately lead fulfilling and joyous new lives.