Ms. Lily Zhou - Educational Psychologist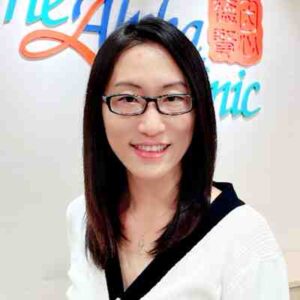 Languages: English, Cantonese, Mandarin
Master of Social Sciences (Educational Psychology), The University of Hong Kong
Master of Philosophy (Educational Psychology), The University of Hong Kong
Postgraduate Diploma of Education (Early Childhood Education), The University of Hong Kong
Registered Educational Psychologist, Division of Educational Psychology, The Hong Kong Psychological Society
Email:

[email protected]
Individual Profile
Lily has extensive experience supporting students with learning, social, behavioral and emotional needs. She worked as a senior educational psychologist and provided school-based educational psychology services to international schools, aided primary and secondary schools in Hong Kong. She has expertise in conducting developmental, diagnostic, and psychoeducational assessments, and developing individualised educational plan and group interventions to children with neurological disorders such as Attention Deficit/Hyperactivity Disorder (AD/HD), Specific Learning Difficulties (SLD), and Autism Spectrum Disorders (ASD).
She specialises in parenting support and consultation, helping parents effectively manage challenging behaviours and enhance positive parenting. She is a certified group leader of PEERS® (Program for the Education and Enrichment of Relational Skills), Incredible Years® Parenting Program, and Circle of Security® Parenting.
Lily teaches as guest speakers in universities and serves as mentor and field supervisor for the professional training programmes at the University of Hong Kong and the Chinese University of Hong Kong. She is fluent in Mandarin, English and Cantonese.