Ms. Kristy Liu - Clinical Psychologist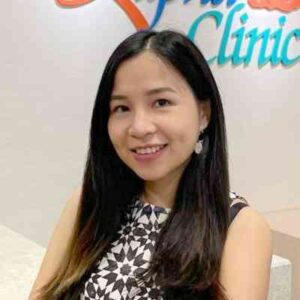 Languages: English, Cantonese, Mandarin
Master of Social Sciences in Clinical Psychology, The University of Hong Kong (Distinction)
Bachelor of Social Sciences, The University of Hong Kong (First Class Honours)
Member of Register of Clinical Psychologists accredited by Department of Health
Registered Clinical Psychologist, Hong Kong Psychological Society
Email:

[email protected]
Individual Profile
Kristy received her clinical psychology training in the University of Hong Kong. After graduation, she has worked in public hospitals in Hong Kong for many years, with experiences in adult and children mental health. She specializes in a broad range of mental health challenges including depression, anxiety, obsessive-compulsive disorder (OCD), panic disorder, post-traumatic stress, sleep issues, stress management etc. She also has experiences in assessment and intervention for children with autism spectrum disorder (ASD) and attention-deficit /hyperactivity disorder (ADHD).
As a therapist, Kristy feels very honoured to be entrusted to be part of the self-discovery, growth and healing journey of her clients. Through psychotherapy, her goals are to facilitate people to alleviate suffering, improve quality of life and to enhance their freedom and choices in life.
Services provided by Kristy include psychological assessment and treatment for individuals, intellectual assessment, dyslexia assessment, as well as professional trainings and consultations for organizations.