Ms. Haruka Yan, Registered Counselling Psychologist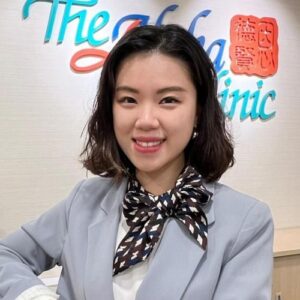 Languages: English, Cantonese, Mandarin
Full Member of Hong Kong Psychological Society, Division of Counselling Psychology (HKPS RCoP)
Graduate Member of British Psychological Society & Division of Counselling Psychology (BPS MBPsS)
M.S. in Counselling Psychology (HK)
BSocSc (Hons) in Psychology (UK)
Email:

[email protected]
Individual Profile
Haruka is a registered counselling psychologist and provides mental health treatments in individual and group counselling. 
In her early career time, she had experience working in various settings including schools and autism therapy clinic. Her work focused on kindergarten to primary school aged children with behavioral, emotional, or social developmental challenges and their caregivers with the application of Play Therapy, Art Therapy and Positive Parenting Skills.
She also worked in Non-Governmental Organizations serving immigrants and cancer patients with emotional distress. With the skills of Client Centered Therapy (CCT), Acceptance and Commitment Therapy (ACT) and Cognitive Behavioral Therapy (CBT), she processes struggles happening in life with clients in order to facilitate clients' healing capacity and peruse personal holistic development.
Currently, Haruka is obtaining AAFT Advance Course in Family Therapy Certificate and aims to extend the service range to clients. She is also a committee member (P.R.) of HKPS Division of Counselling Psychology and constantly promoting mental health to the public.
Column writing
[兒童心理] 如何提升孩子的安全感 謹記3個與孩子相處要點 新城教育+
[兒童心理知多少] 齊來探索幼兒的晚上世界 新雅小跳豆雜誌2023年3月刊(428) 親子天地