Ms. Chloe H.Y. Wong - Counsellor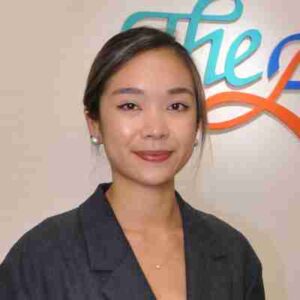 Languages: English, Cantonese, Mandarin
Master of Education in Counseling (Monash University, Australia)
Master of Education in Autism and Applied Behavior Analysis (Boston, USA)
Bachelor of Sciences in Applied Psychology (New York University, USA)
Board Certified Behavioral Analyst (BCBA – Supervisor)
Member of Hong Kong Psychological Society
Member of Hong Kong Professional Counselling Association
Mental Health First Aid (MHFA) instructor (the Mental Health Association of HK)
Mindfulness-Based Stress Reduction Certificate
Email:

[email protected]
Individual Profile
Following an education in both local and international schools in Hong Kong, Chloe received her bachelor's degree at the New York University. Chloe further pursued two master's degrees in behavioral therapy and counselling subsequently.
Prior to joining Alpha Clinic, Chloe spent the early years of her career working at an international autism therapy clinic, where she amassed extensive experience in providing therapy for youths with autism, behavioral and mental health issues.
Chloe currently provides therapy and counselling services to clients ranging from youths to young professionals and beyond. Chloe regularly assists clients of all ages and backgrounds with mental health issues such as depression, anxiety and compulsive disorders. Additionally, Chloe frequently works with young clients with intellectual disabilities and problems such as autism, selective mutism, ADHD, ADD and other behavioral and emotional regulation problems.
Chloe is well-versed in a large variety of therapy skills aimed at helping her clients, including mindfulness and relaxation techniques, cognitive and behavioral therapy, applied behavioral analysis, acceptance and commitment therapy and more.