Mr. Lui Wing Hong, Dominic - Certified Personal Trainer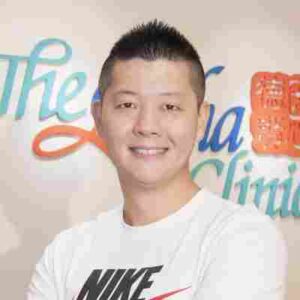 Languages: English, Cantonese, Mandarin
Bachelor in Recreation and Sports Management, Middlesex University
Certified Personal Trainer, National Academy of Sports Medicine
Certified Personal Trainer, Asian Academy for Sports and Fitness Professionals
Certified Resistance Training Instructor, Physical Fitness Association of Hong Kong, China
Email:

[email protected]
Individual Profile
Mr. Lui Wing Hong (Dominic) graduated from Middlesex University with Bachelor in Recreation and Sports Management. He is a qualified Personal Trainer Certified by the National Academy of Sports Medicine, a Certified Personal Trainer of the Asian Academy for Sports and Fitness Professionals, Kickboxing coach, fitness ball coach , Prenatal and postnatal fitness coach, children's sports fitness coach of the Australian Children's Hospital, TRX coach, TRX RIP coach, VIPR coach, Australian Fitness Professional Coaching college skipping sports coach, Resistance Training Instructor – Physical Fitness Association of Hong Kong, China.
Dominic enjoys sports and exercise, and decided to dedicate professionally in the physical fitness industry since 2005. He hopes to help others to enhance physical fitness and increase their enjoyment in exercising through customized exercise plans.
Dominic has more than 15 years of experience in physical fitness coaching. He has 10 years of experience at a international chain fitness center, and later focused in the field of medical rehabilitation. Since 2013, he has been working at a cardiac rehabilitation center mainly working with individuals who have completed heart surgery with aim to recover safely and effectively. He also worked with individuals with other different needs such as adolescents, children, autistic patients and anorexic patients by designing exercise plans to achieve both physical and mental health.